Infant and Toddler classrooms
At all of our facilites we separate our 2 years and under classrooms info infant, 6 weeks to 1 years old or walking, and toddler, 12 months to 23 months of age.  
The infant stage is marked most radically with the infant's need to develop as unique individuals with behaviors and growth changes ever present. Our infants have their own classroom and specially trained staff who give our babies lots of attention and love.  We keep a low ratio of infants to caregivers and offer lots of verbal and physical interaction between kids and our caregivers. We have age-appropriate toys as well as books. Our daily activities include singing, talking, reading, music,  as well as on-the-floor playtime activities.

We have bouncers, swings, activity mats, and rocking chairs so that each baby gets lots of physical contact and individual attention. The infant program provides for the following goals:
*To adhere to the infants schedule and needs.                                         *To meet each child's physical needs completely
*To establish a safe environment for exploration
*To provide opportunities for exploring, learning and social interaction through a good variety of daily activities
*To prepare activities to stimulate the senses recognizing that infants learn through the use of their eyes, ears, fingers, sense of taste and smell
*To provide a consistency between Day Care and Home Care practices that will be most beneficial to the infant and will offer the parents an opportunity to influence the kind of care that their child receives

Toddler and 2's classrooms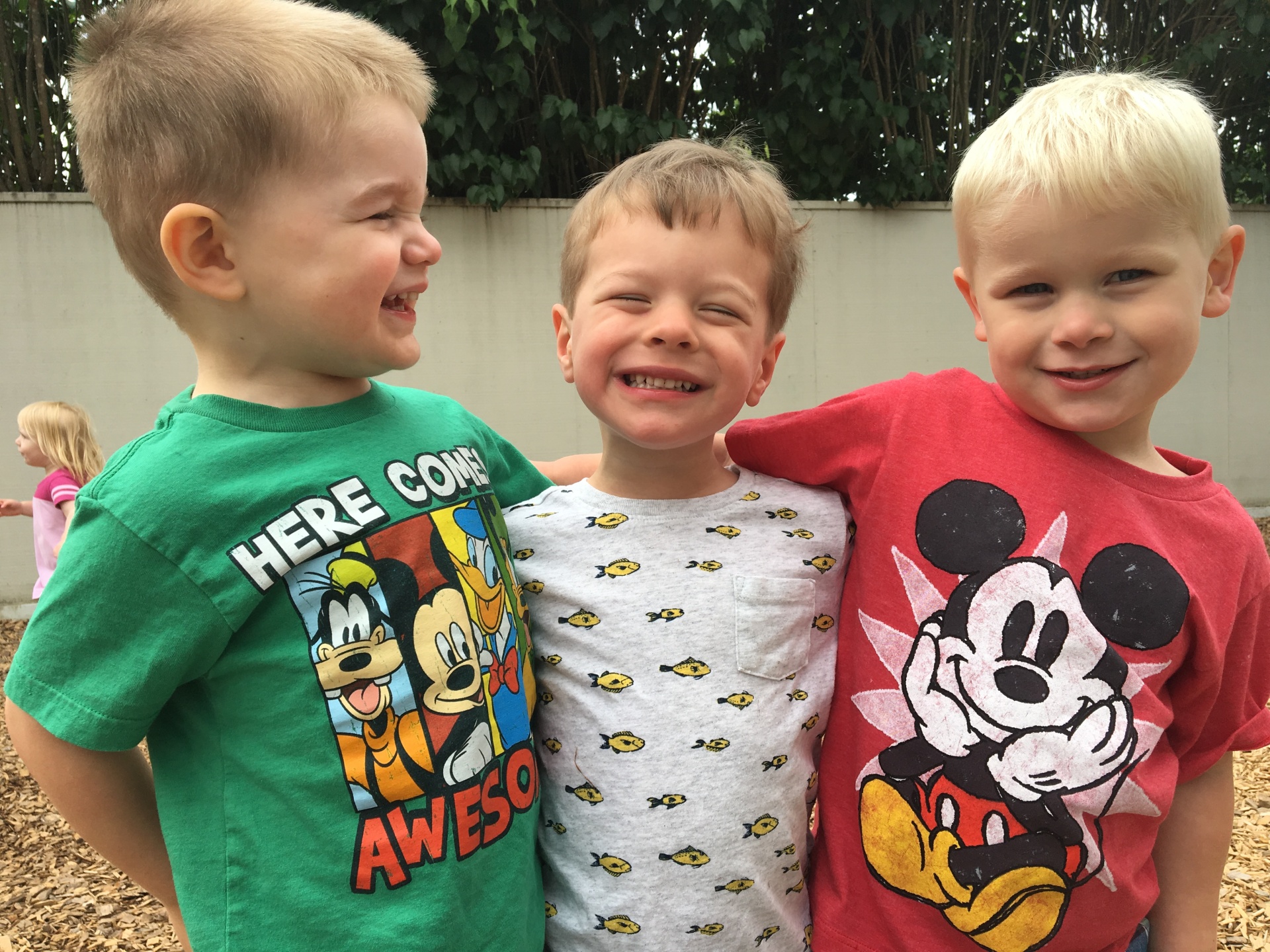 The toddler and 2 year old stage can be seen as one of the most challenging times and rewarding ones.
We offer our toddler and 2's a variety of activities and experiences which include:
*Creative expression through the arts                                   * Opportunities to listen and speak
* Dramatic play                                                                                    * Concept development
* Gross and fine motor development                                       * Appropriate sensory play
* Music and movement                                                                    * Indoor & outdoor play

Program goals for Toddler Group include:
* To provide a nurturing, flexible, and calm atmosphere, self-concept is enhanced, independence is encouraged and expectations are made clear
* To meet each child's physical needs while setting the stage for future independence in self-care, i.e., toilet training, putting on coats, putting on shoes, etc.
* To promote emotional growth:                                                * To promote social growth

​* To engage in games and songs
* To build self-confidence and a sense of self-worth by allowing choices within limits and to build on successful experiences
* To promote and instill a sense of caring for and sensitivity towards others; foundation for respect is established
* To provide an atmosphere where children discover and explore – to provide experiences with open-ended questions
* To provide a wide variety of activities within an outline where cooperative play is encouraged
* To provide for the language development that is so important at this stage of development
* To develop self-help skills in order to create a feeling of independence and confidence in the child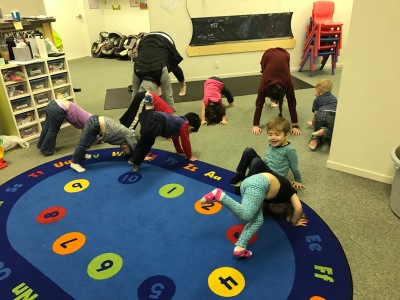 This classroom offers a variety of gross and fine motor development, dramatic play, creative expression through the arts, indoor and outdoor activities, and many other activities.  Our 3's, 4's, and 5's will participate in our preschool program from 9:00-11:45am daily Septemeber through May.  Please see our ​ preschool page  for more information on our preschool program.  In the Summer each week has a theme and we do crafts, activites, and games all about our theme of the week.  Throughout the summer we take field trips, go to the park, go for walks, and play outside - OFTEN!
Our school-age program provides an environment where adult's actions demonstrate respect for school-age children's changing physical, emotional, and intellectual needs.
* School-age children have the opportunity to take part in activities that support their need to practice and build skills in problem-solving, making responsible choices, cooperation, creativity, and appropriate social interactions.
* School-age children shall also have the opportunity to choose from a variety of activities, including: creative expression through the arts, individual projects, which may include homework, exposure to individual and team physical activities, opportunities to experience or learn about the tasks of adulthood, as well participate in age-appropriate activities.